<< 2020 >>
13 November 2020
Mr. C N Sundaran, Chairman, People's Urban Bank, hoists the flag as part of the Co-operation Week celebrations.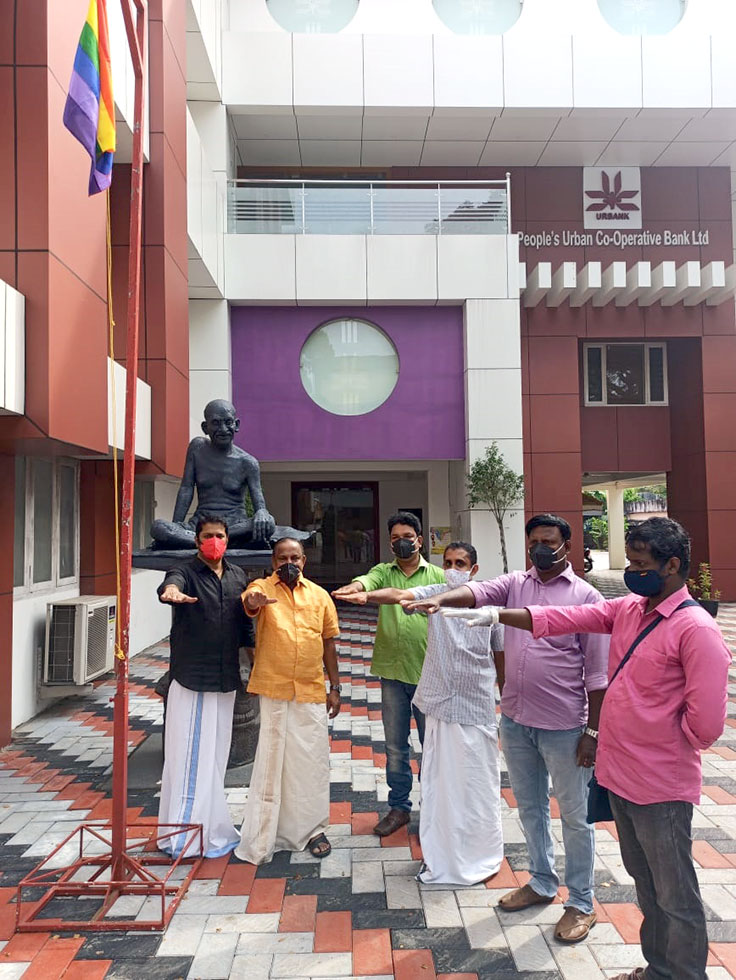 General Manager K Jayaprasad takes the pledge of cooperation.
31 October 2020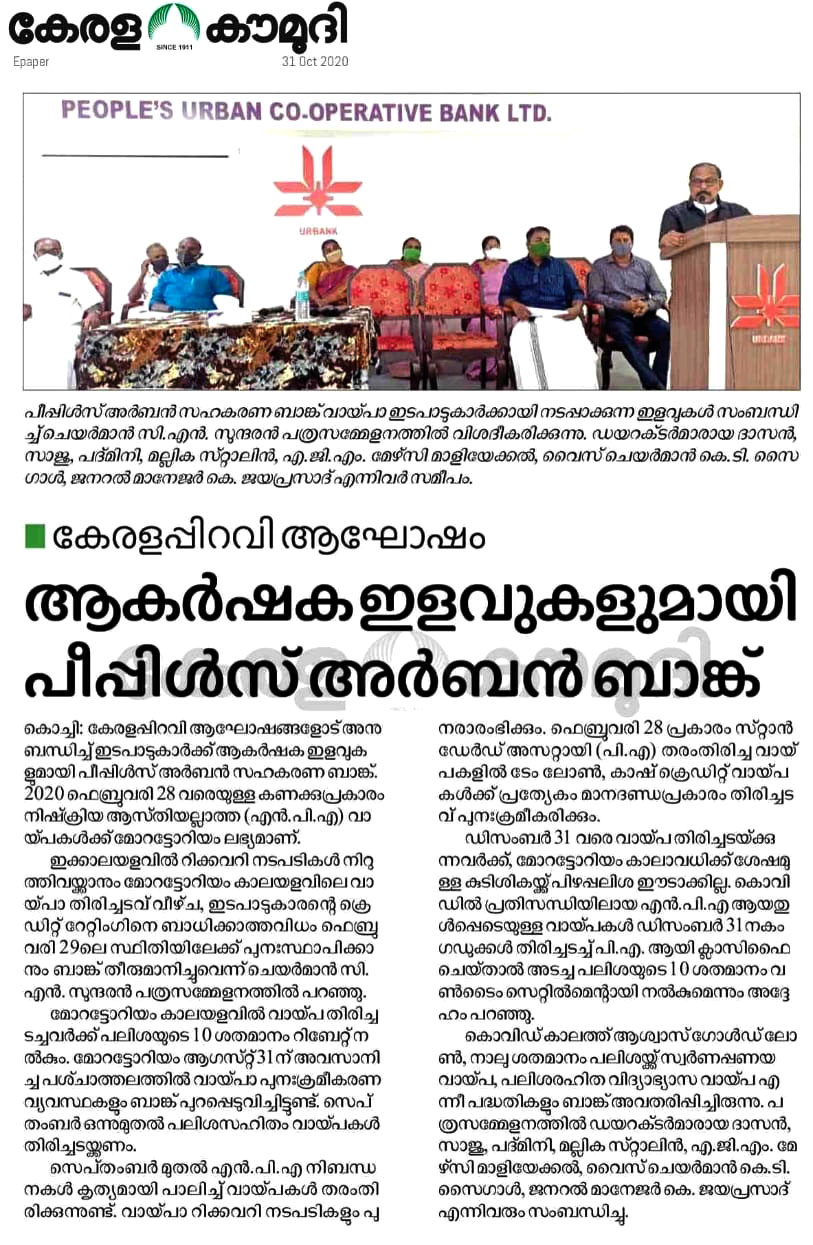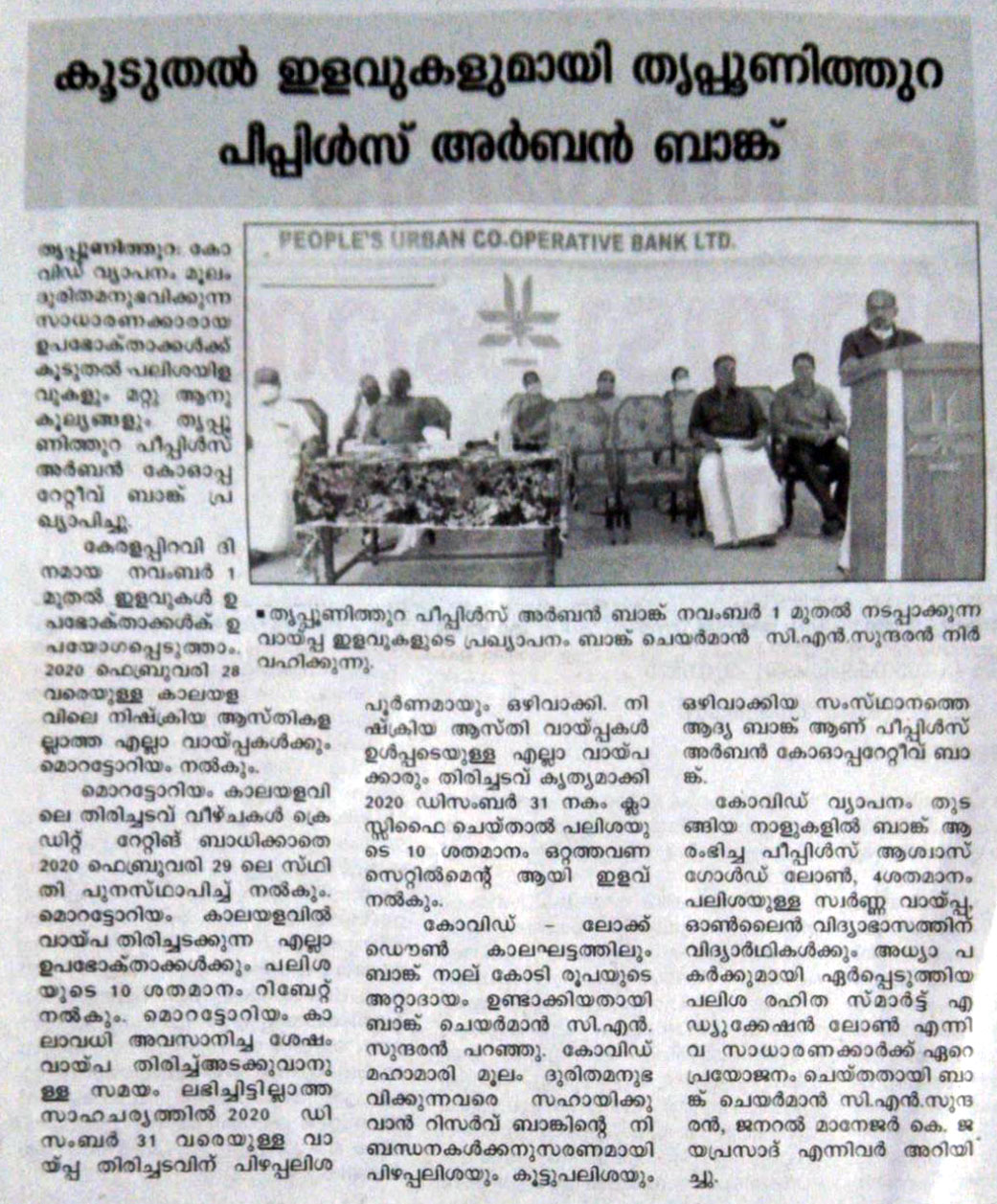 ---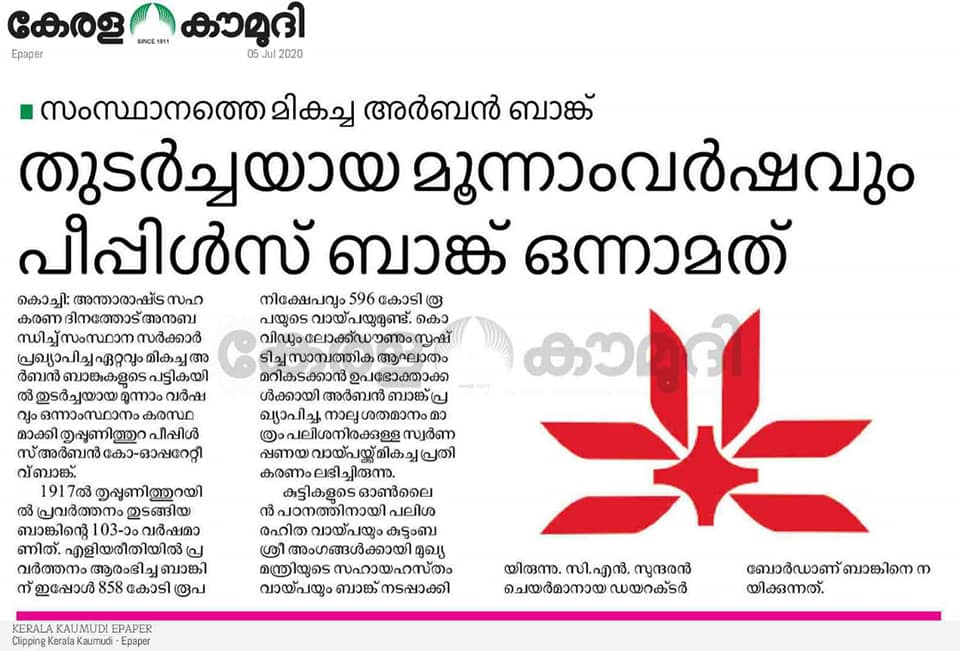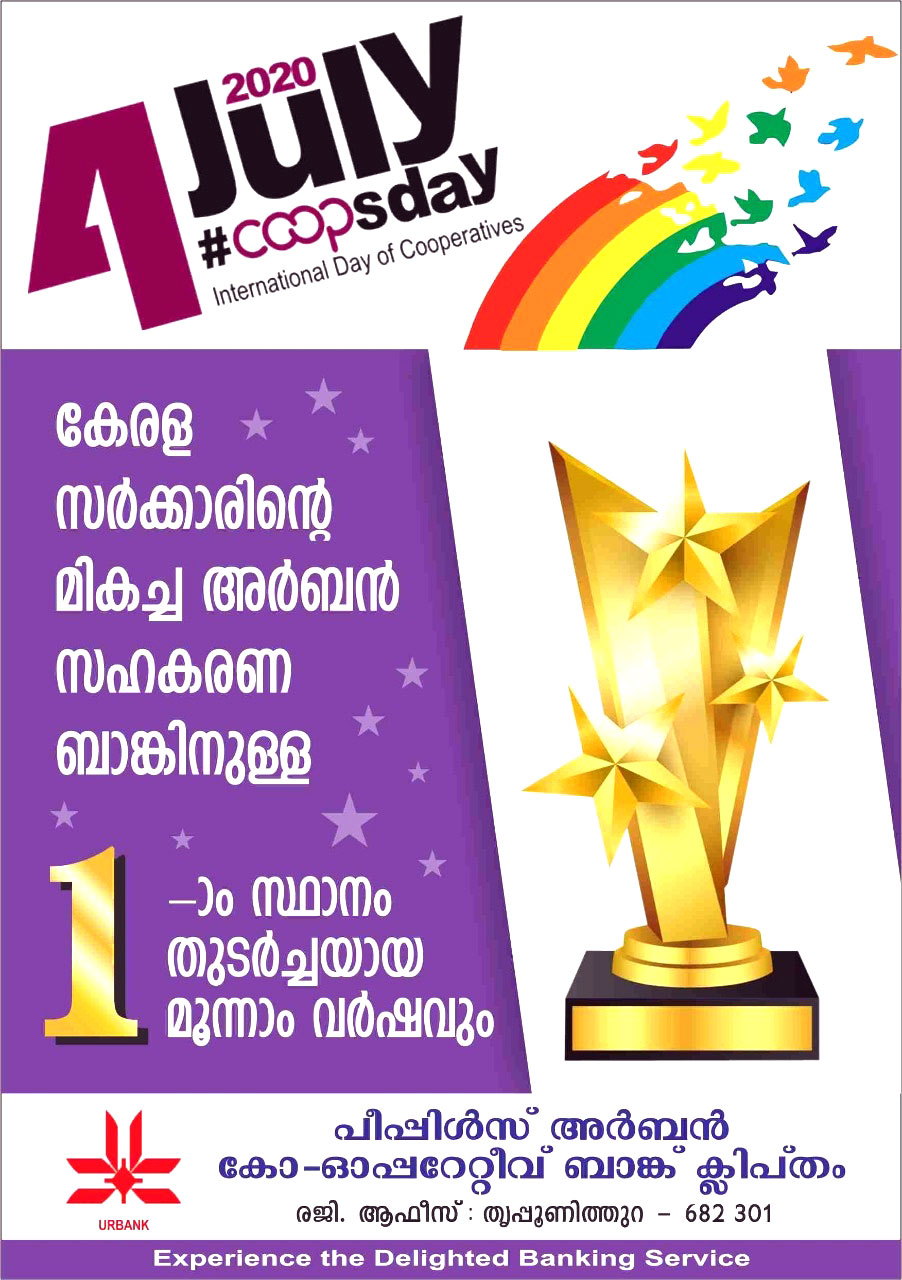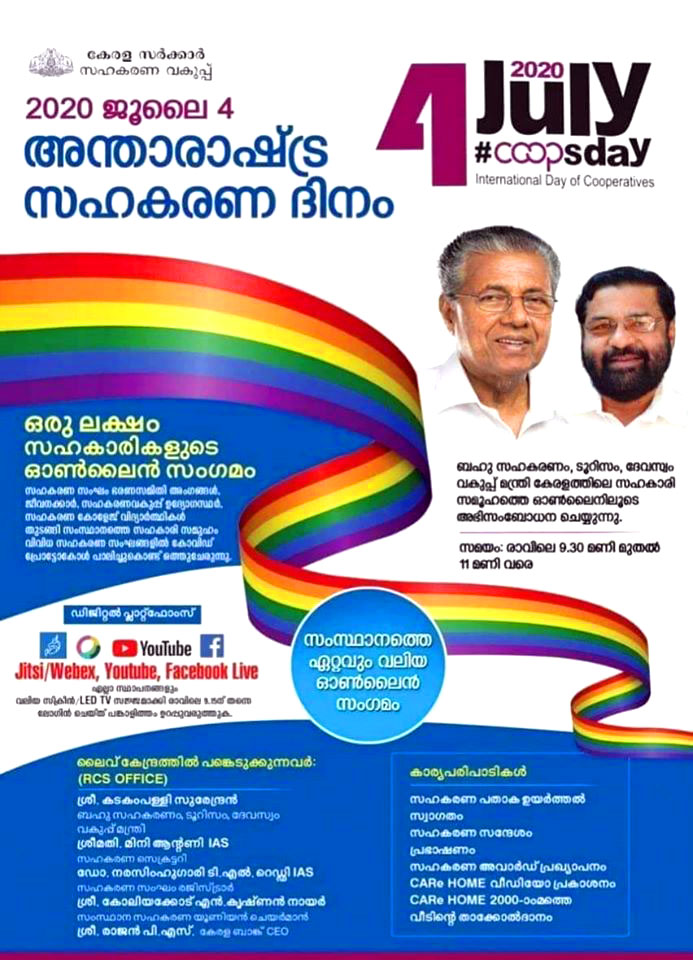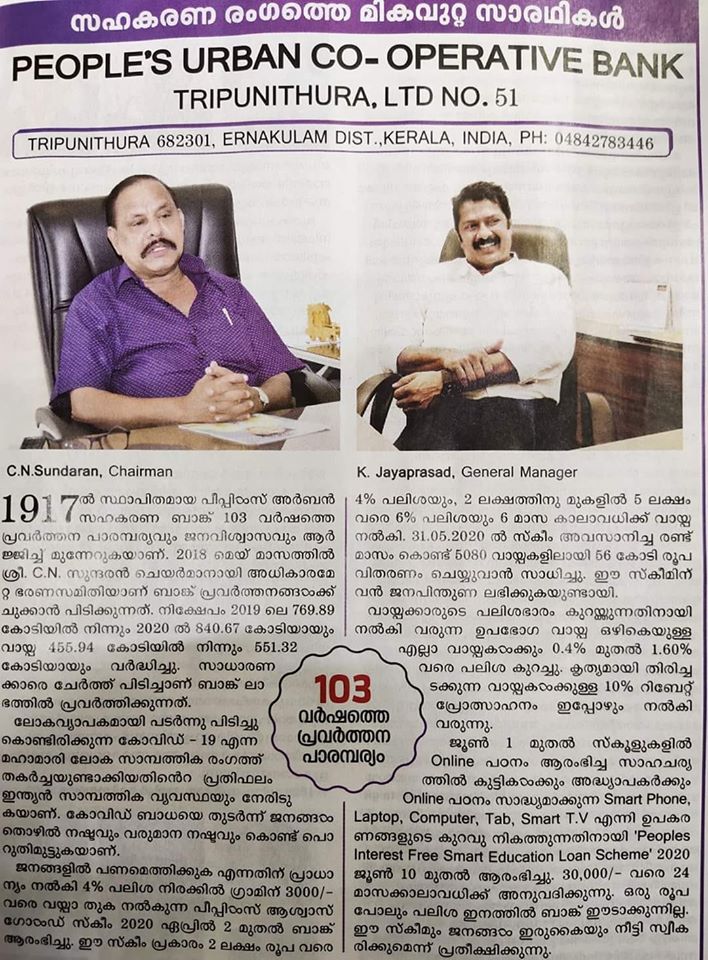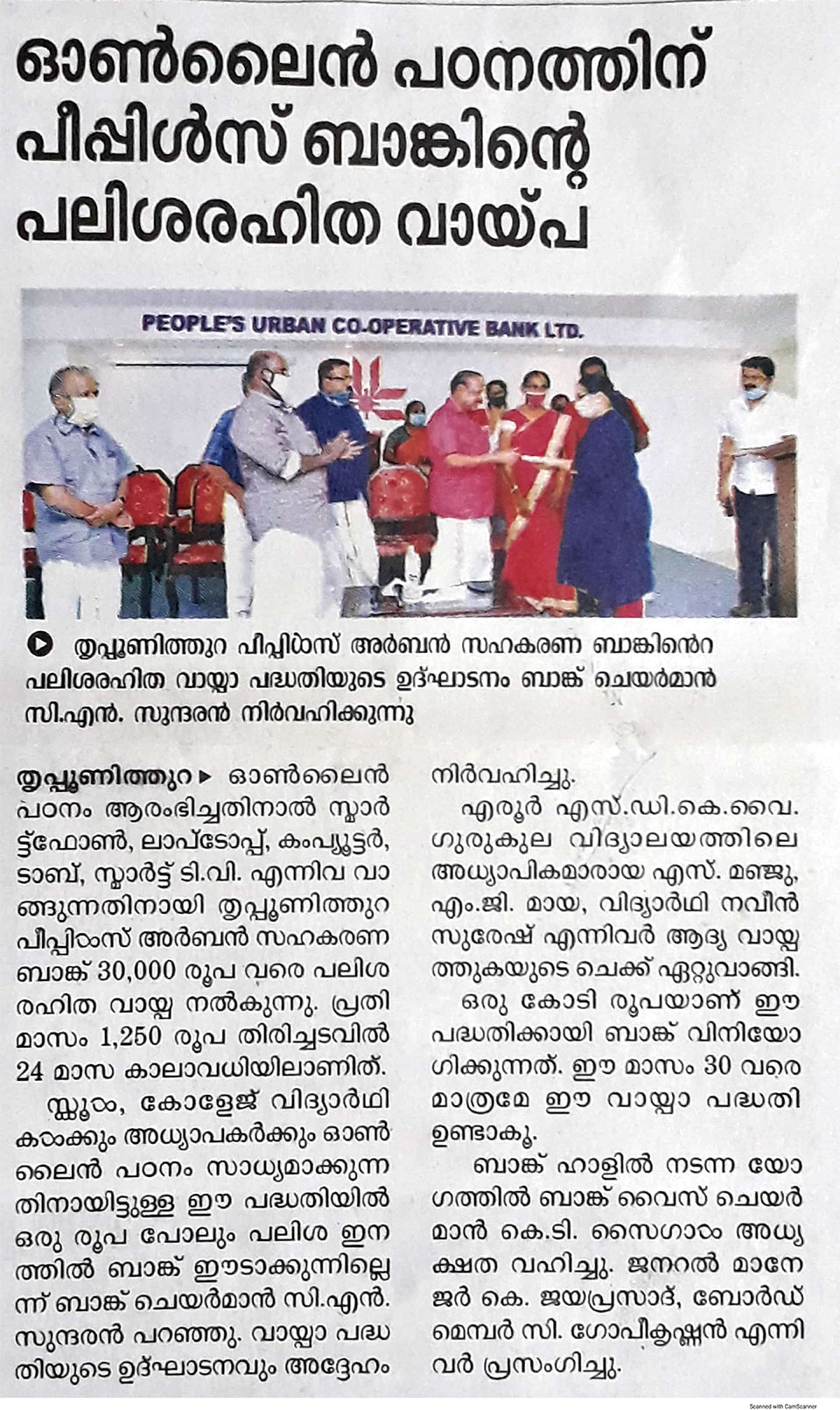 News on Mathrubhumi daily - Saturday, 13-June-2020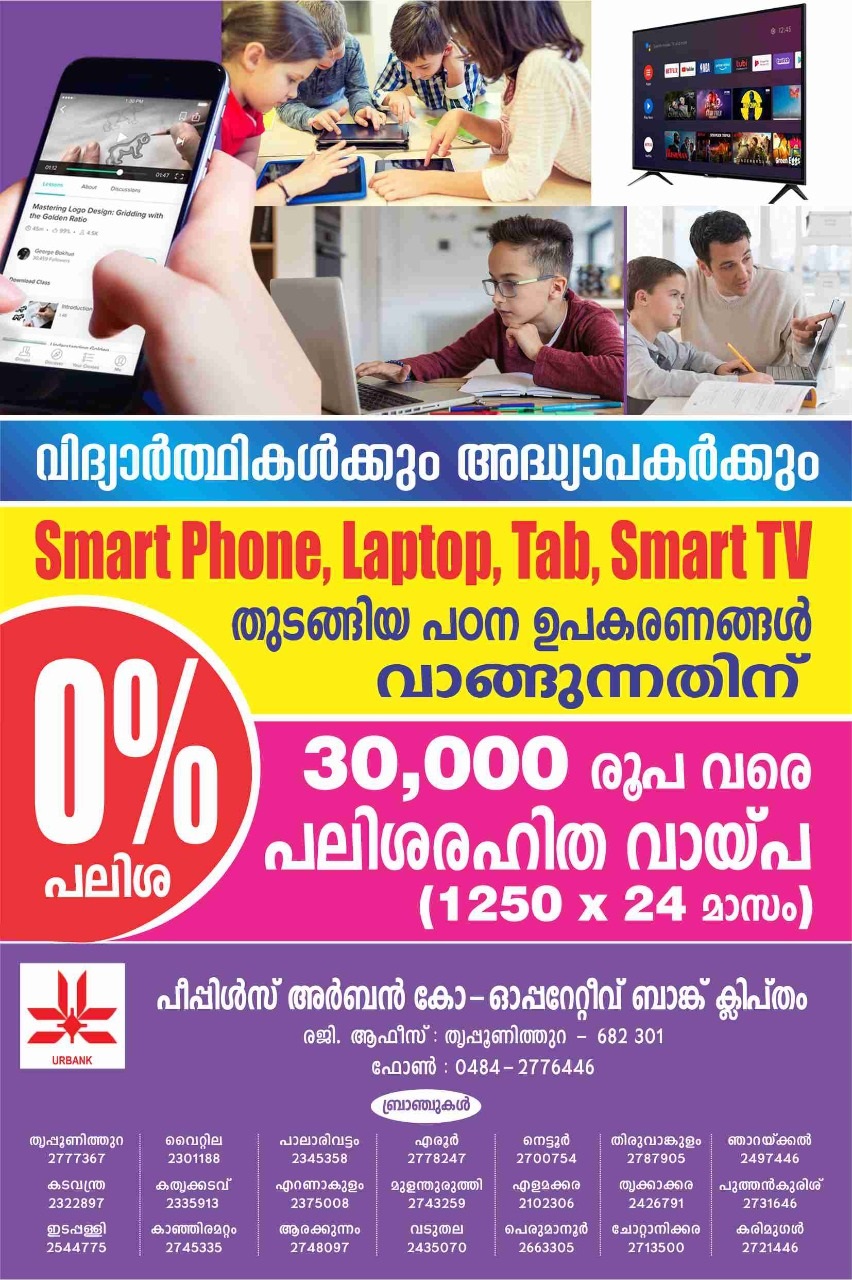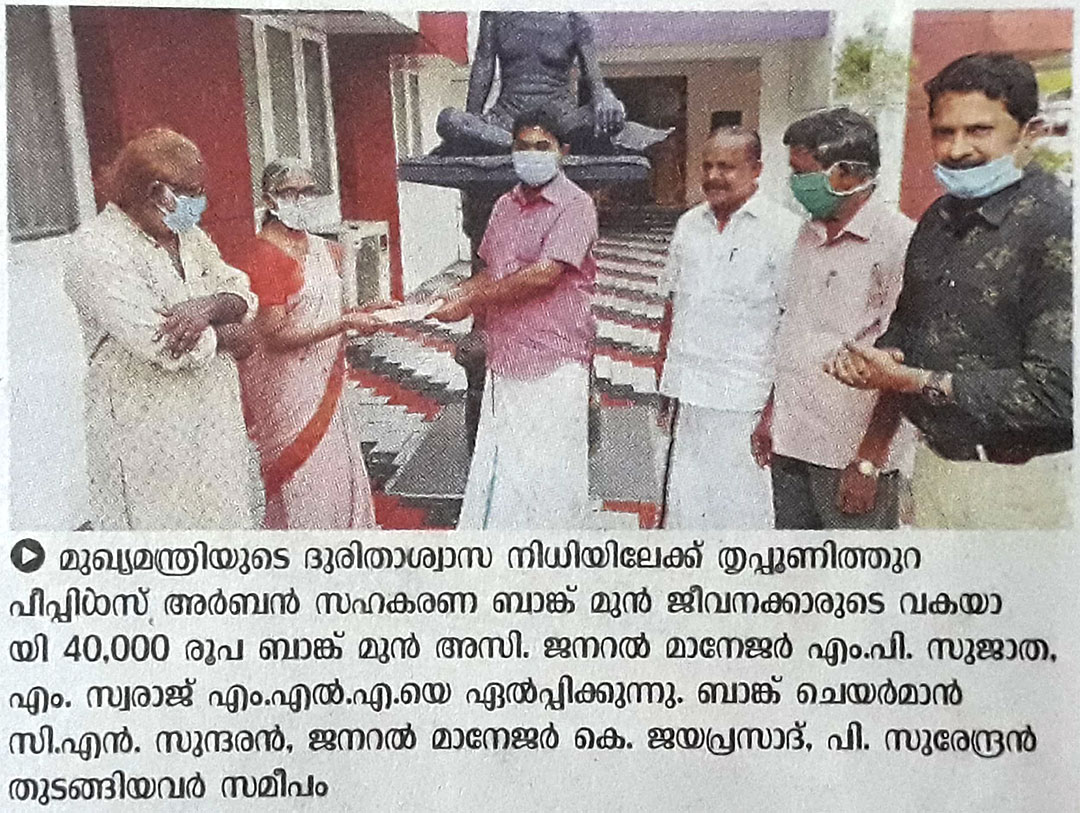 News on Mathrubhumi daily - Friday, 08-May-2020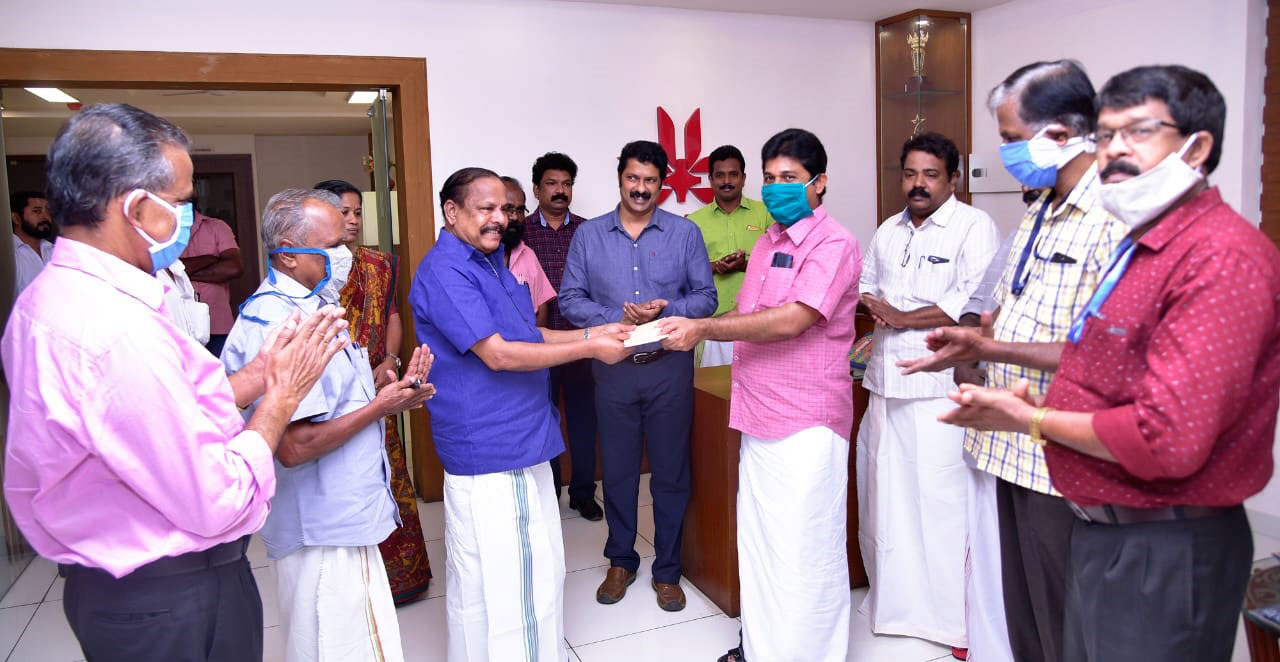 Hand overing a sum of Rs. 30,96,502 raised by People's Urban Bank employees and Board of Directors for Chief Minister's Disaster Relief Fund to Adv M Swaraj MLA by bank chairman C.N Sundaran.
---
<< 2019 >>
For the second consecutive year, the People's Urban Bank of Kerala has bagged the Cooperative Department Award for the Best Urban Co-operative Bank in Kerala.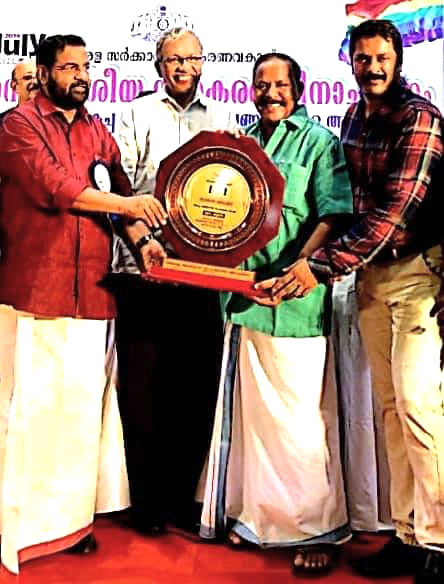 This is the first time that BBPS is being implemented at People's Urban Co-operative Bank, Thripunithura. Kadakampally Surendran is inaugurating the event.
---
Inaugural Cermony of Centenary Building of Peoples Urban Bank on Sunday, 13-Jan-2019 by Hon. Chief Minister Sri. Pinarayi Vijayan.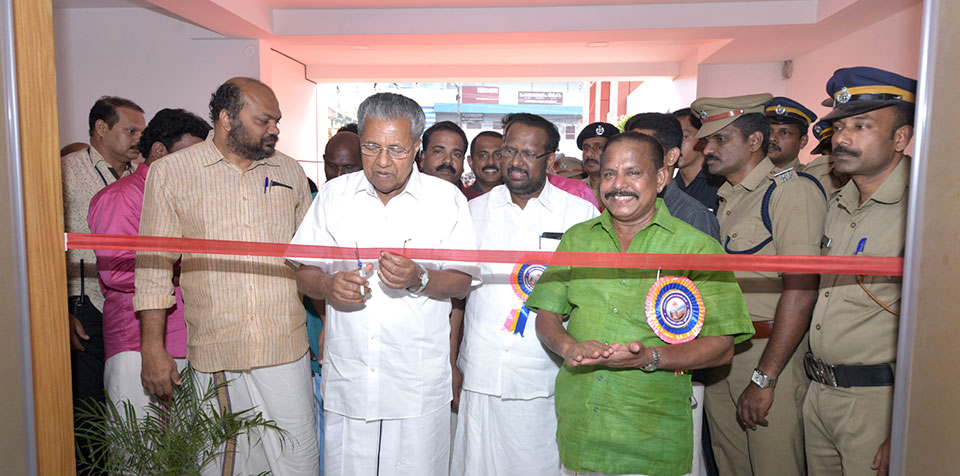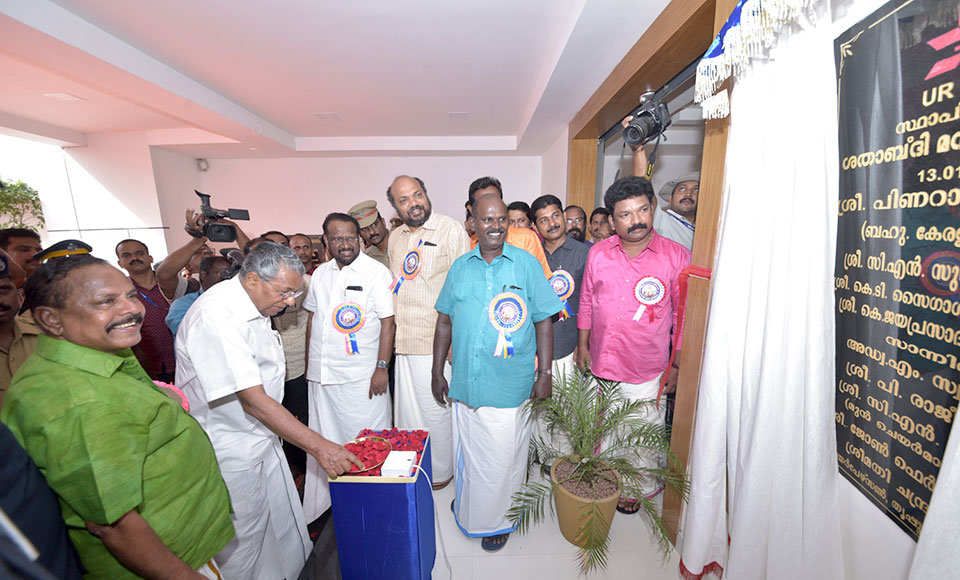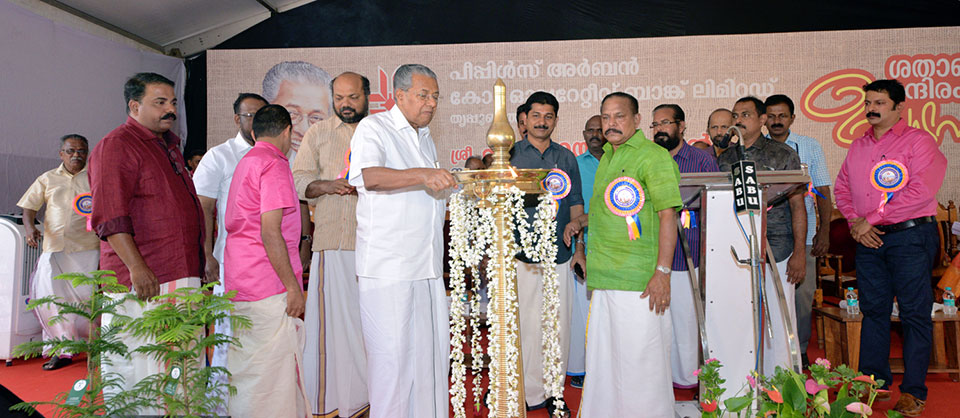 ---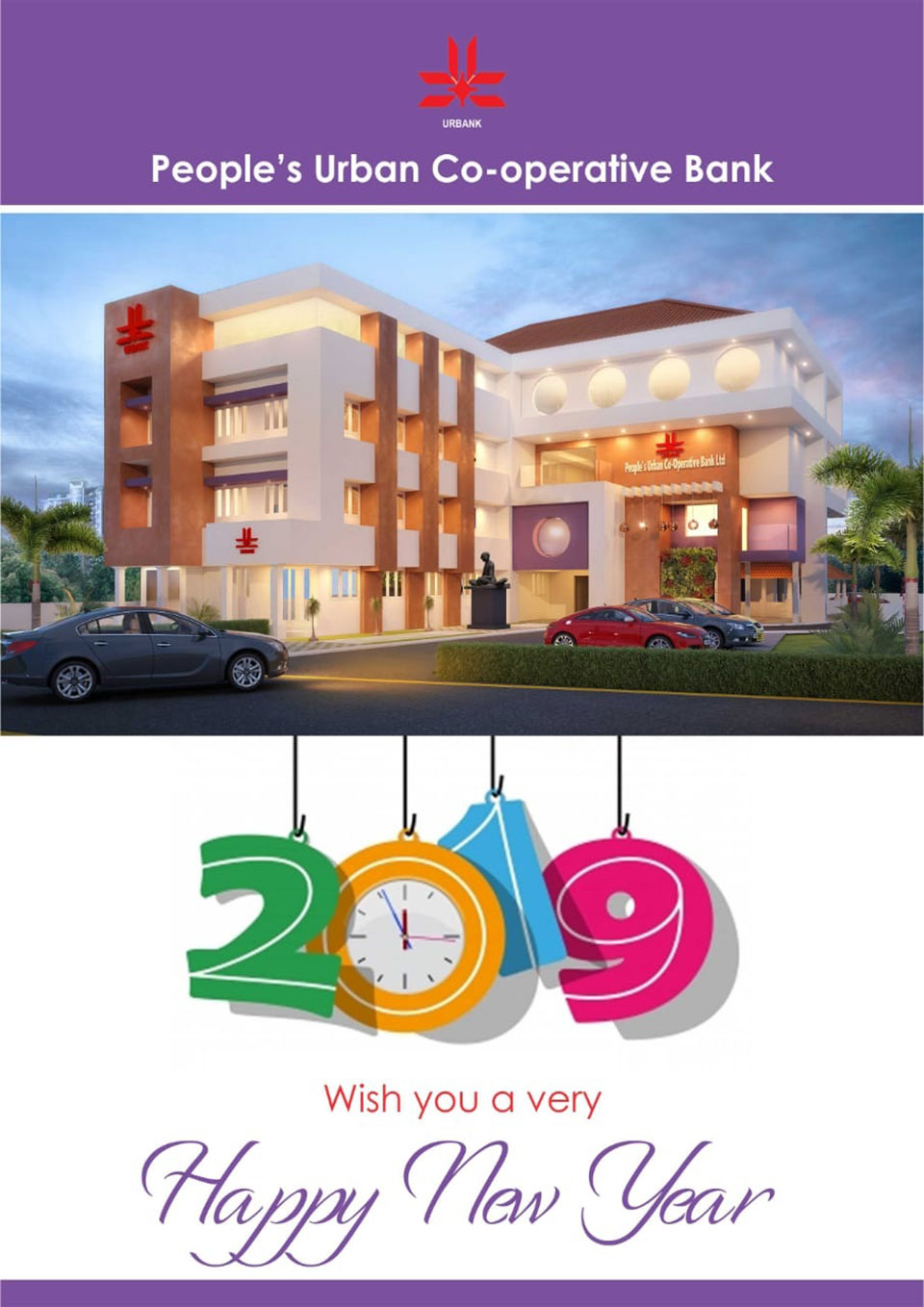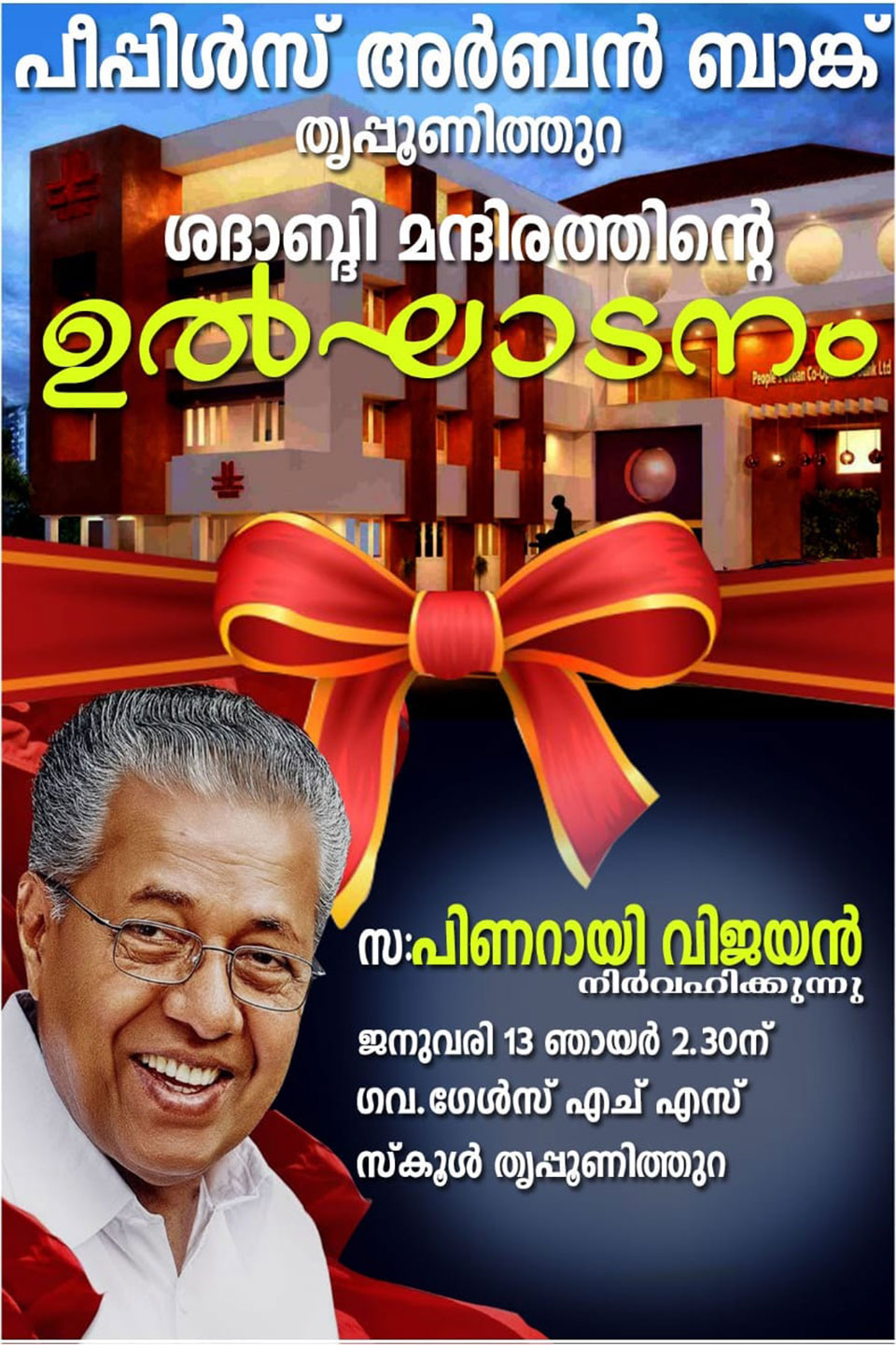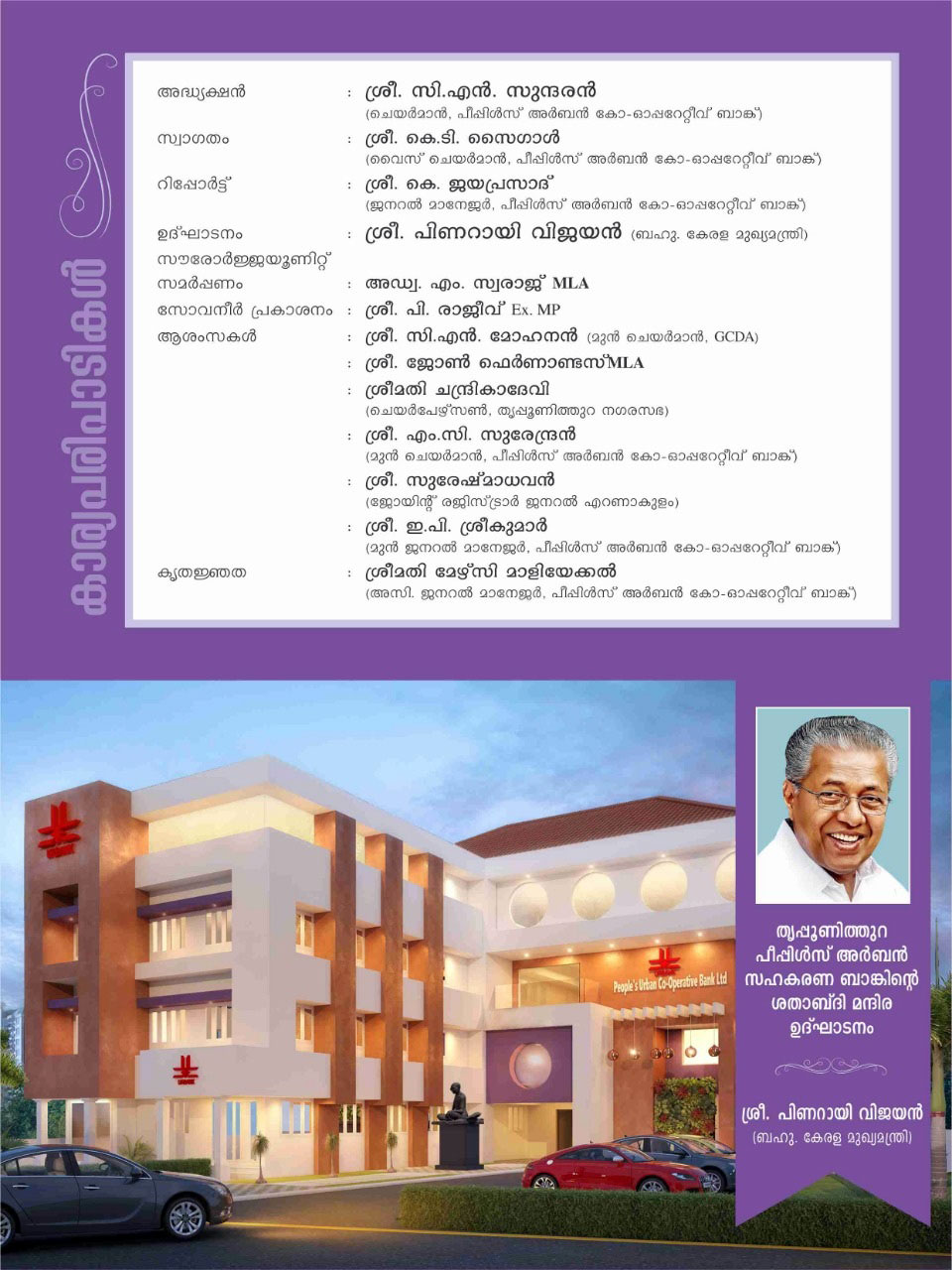 ---
<< 2018 >>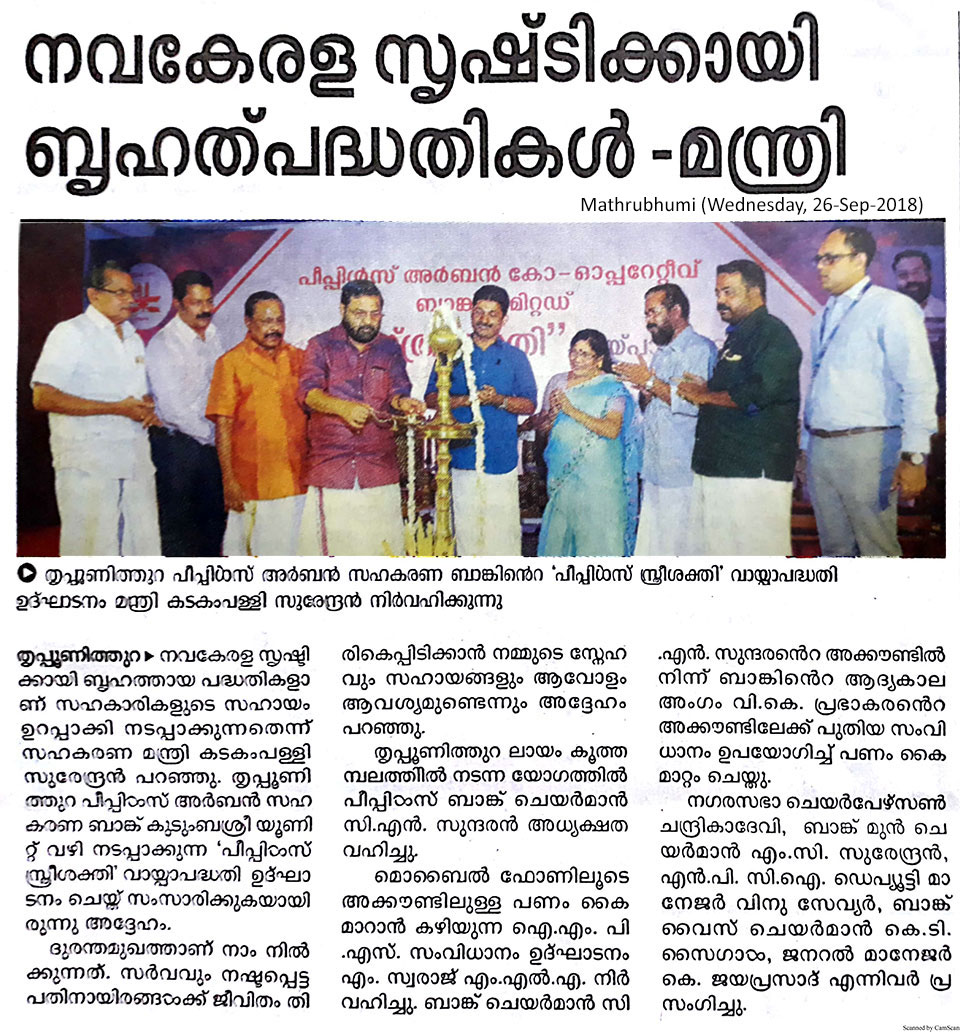 News from Mathrubhumi daily on Wednesday, 26-September-2018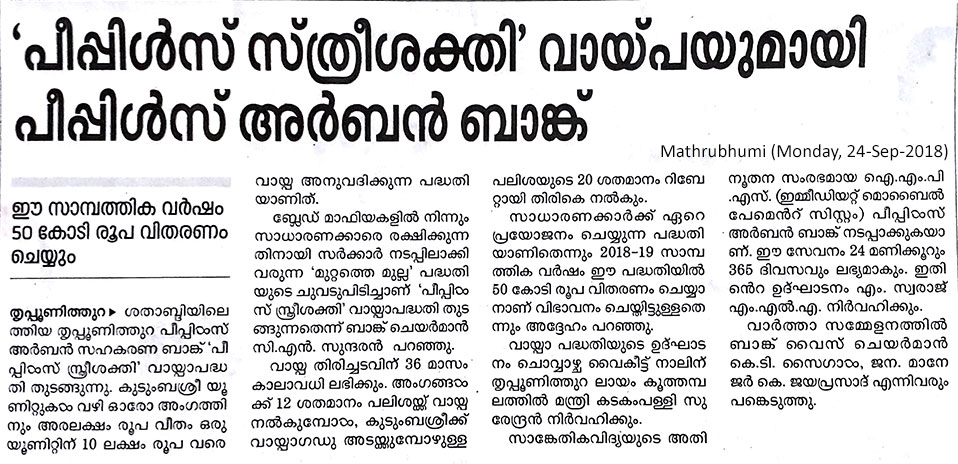 News from Mathrubhumi daily on Monday, 24-September-2018
Loan distribution (Sthree Sakthi) and Inauguration of IMPS facility.
On Tuesday, 25-Sep-2018 held at Layam Koothambalam, Tripunithura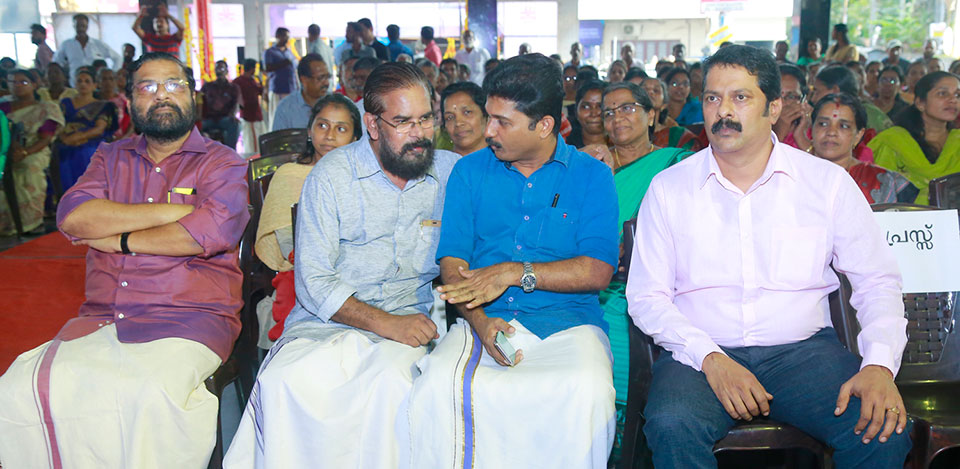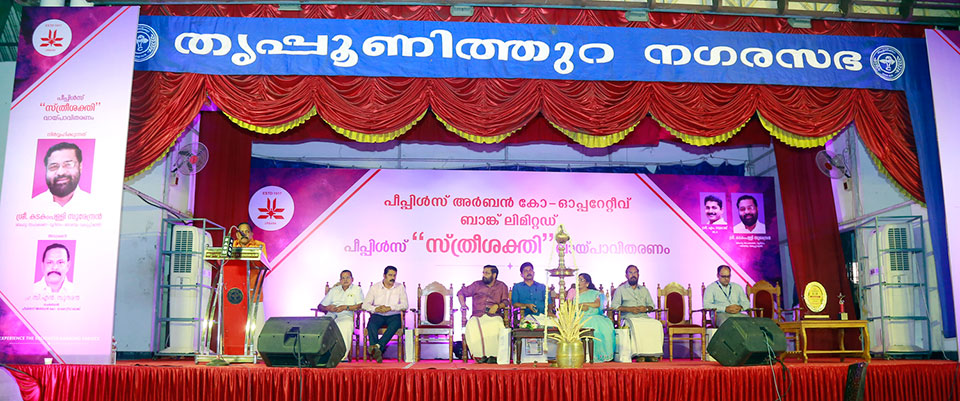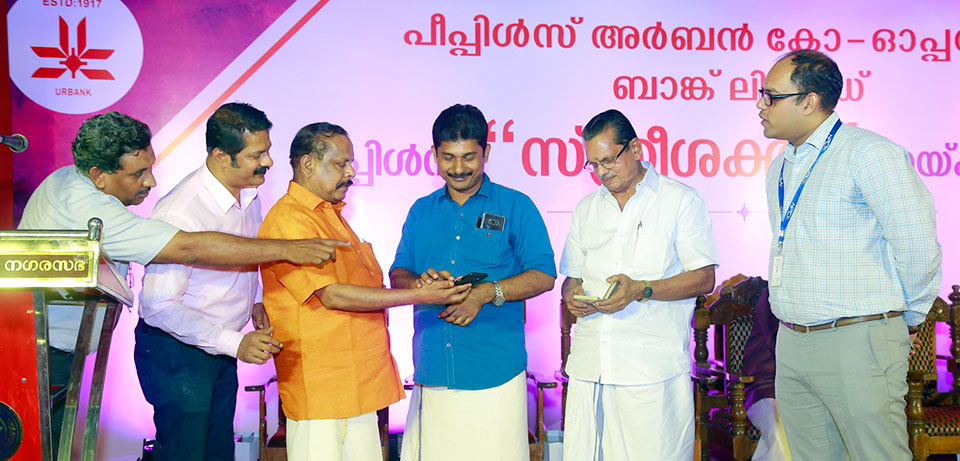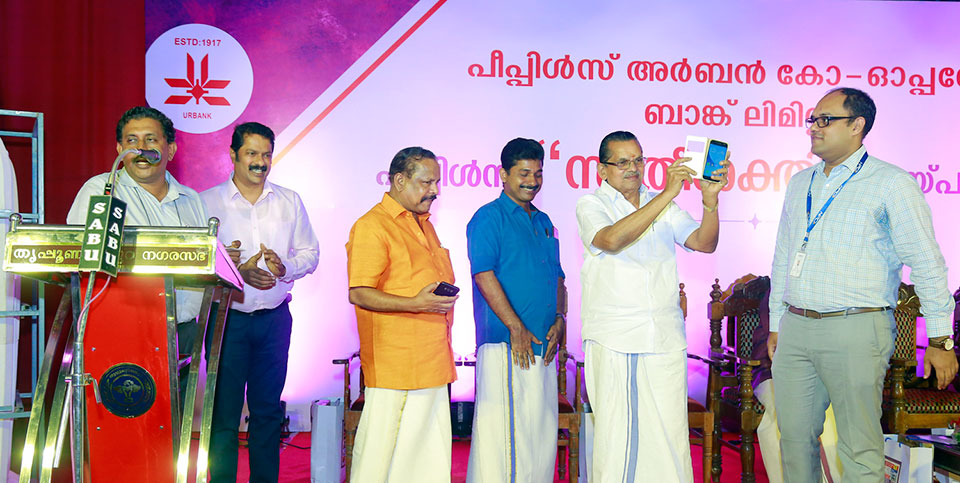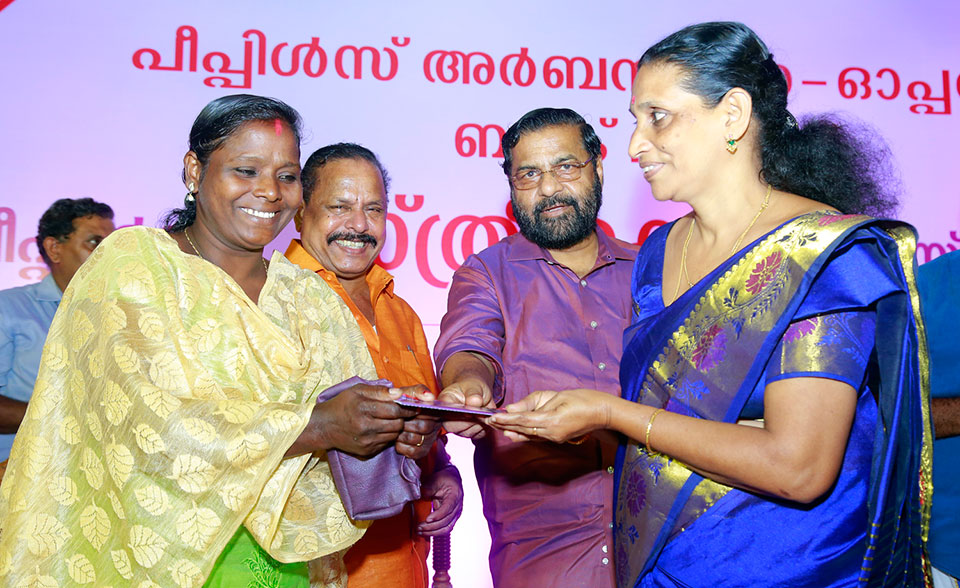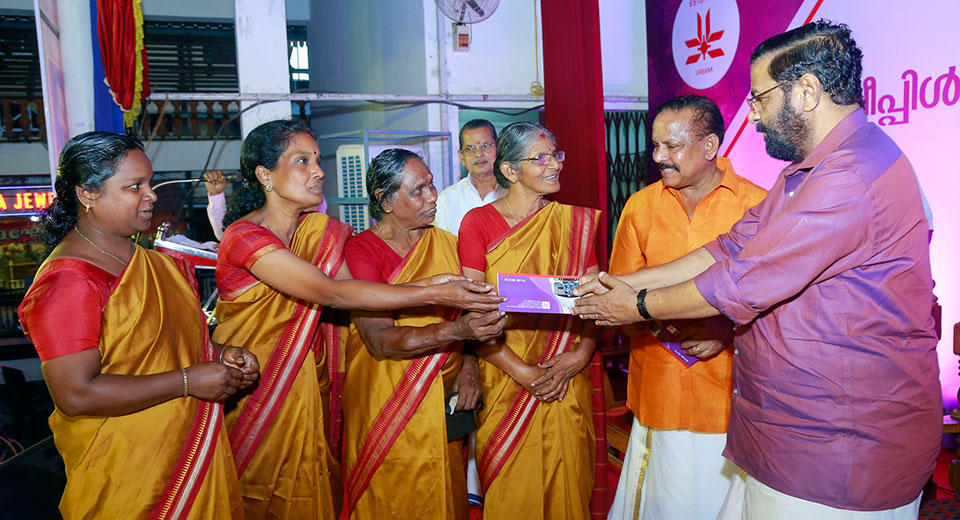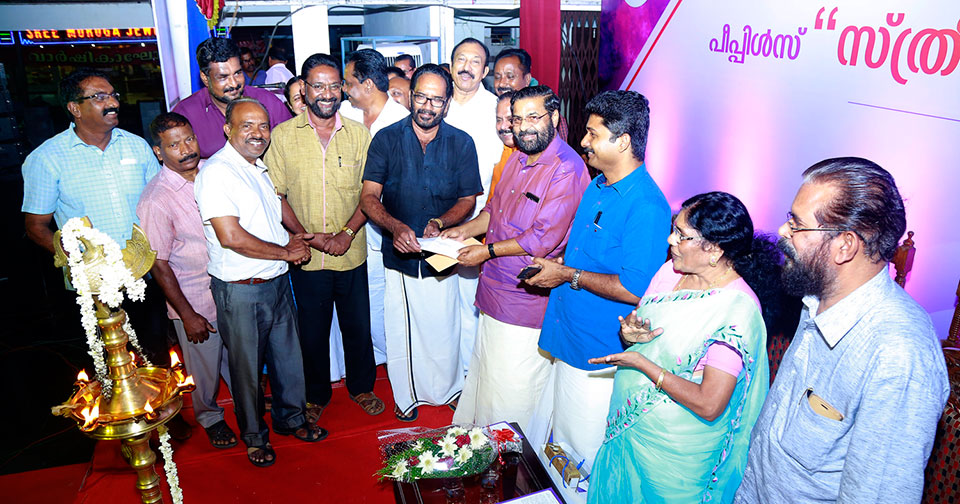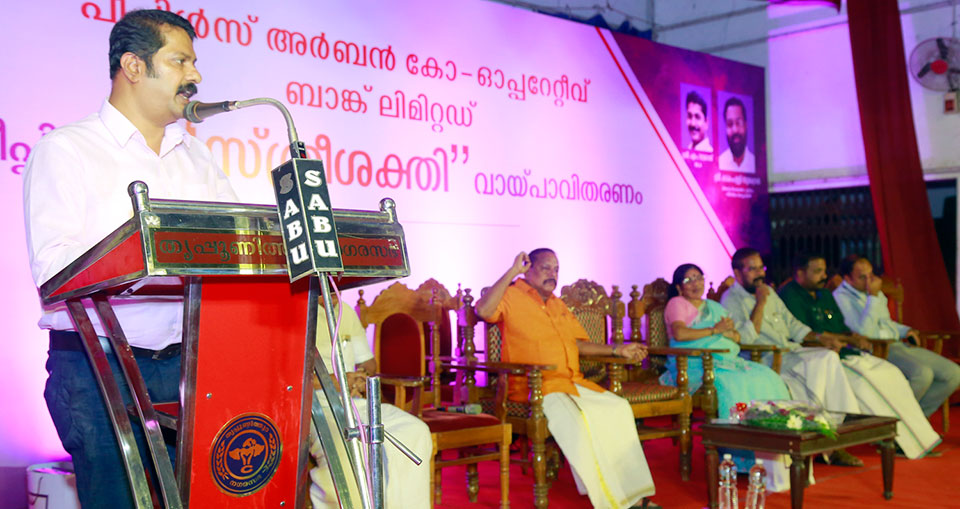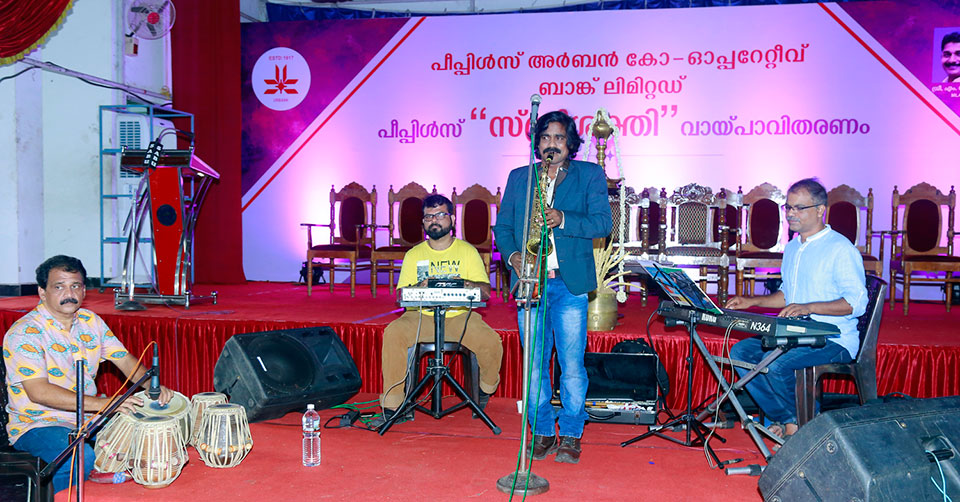 ---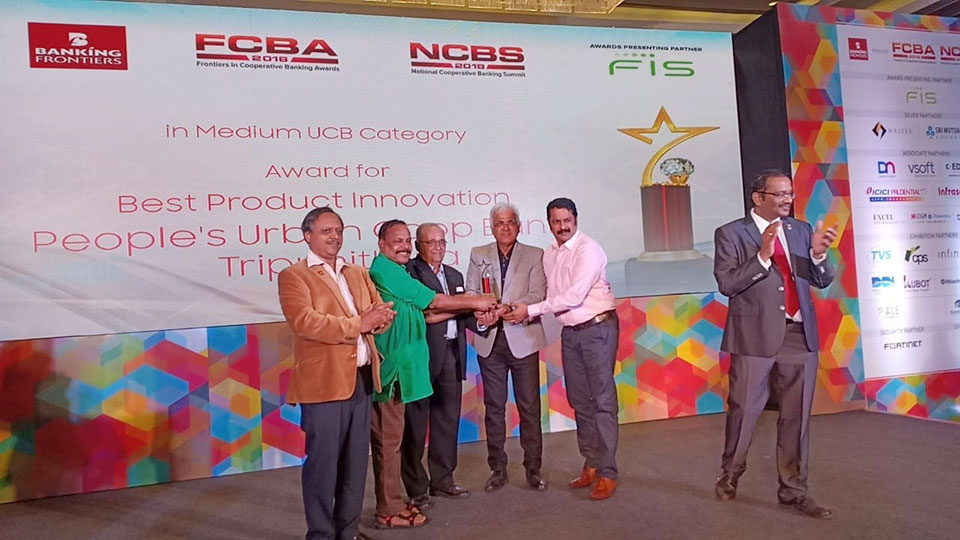 Receiving FCBA Award from New Delhi for Best Product Innovation.
---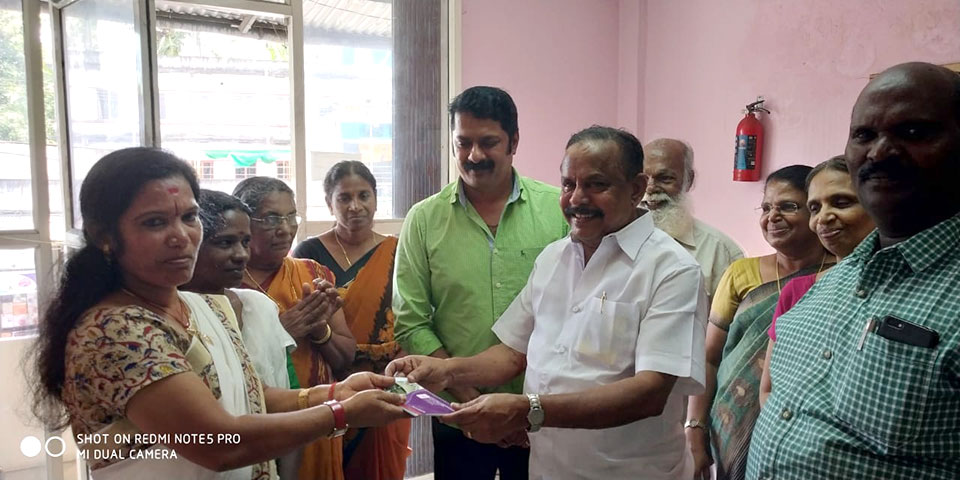 First Loan ( Sthree Sakthi ) issued to Ethal Kudumba Sree Unit by our Chairman at Thiruvankulam branch.
---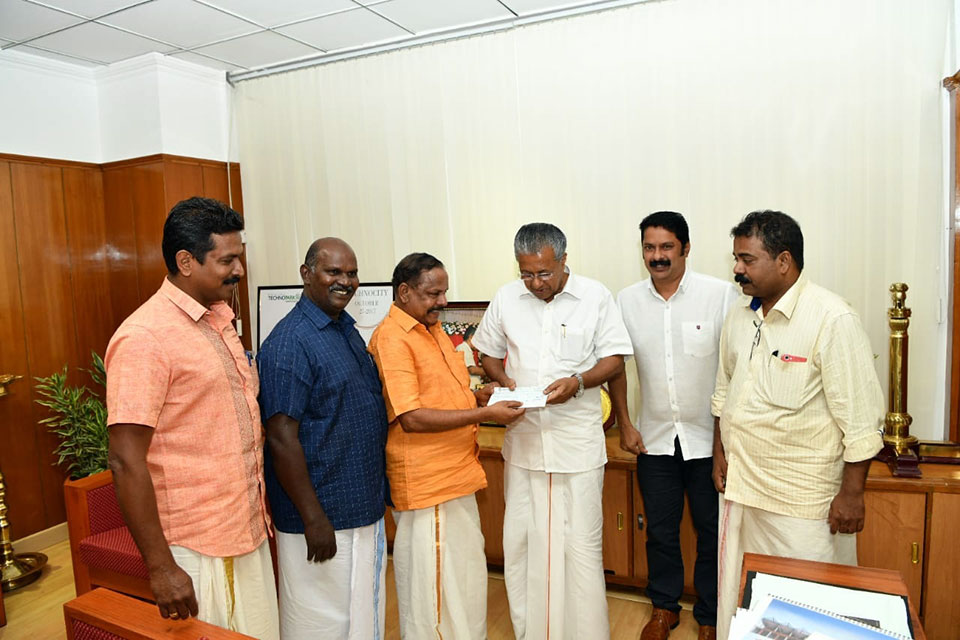 Our Chairman C.N Sundaran, General Manager and Board Members hand over the contribution of Urban Bank to Chief Ministers Relief Fund
---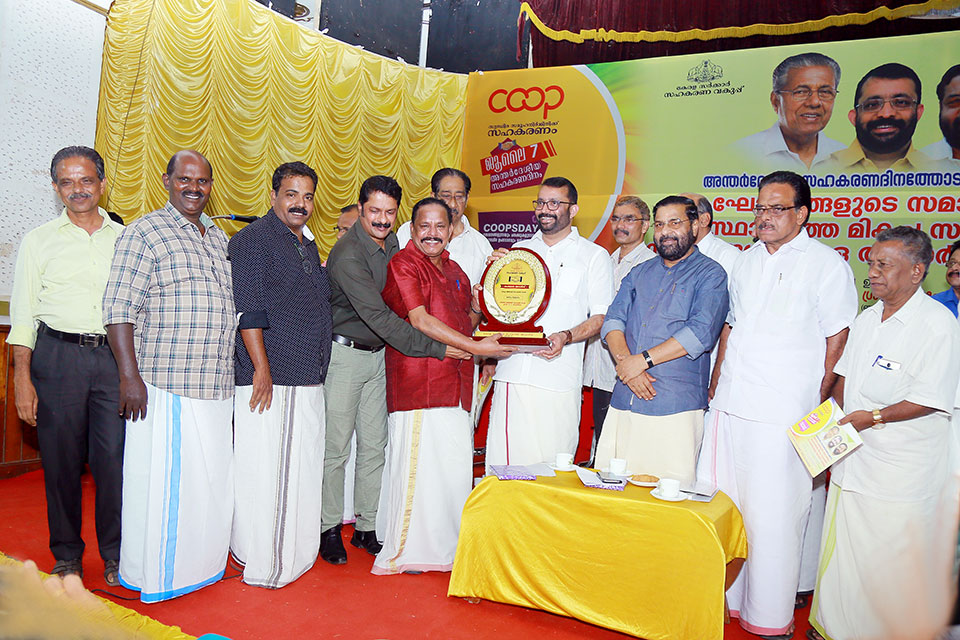 Our Chairman and General Manager receiving the Best Urban Bank in Kerala for the performance of FY 2016-2017 from Honble Speaker of Kerala State Mr. P Sree Ramakrishnan in the presence of Honble Minister for Co operation Mr. Kadakampally Surendran on 13 th July 2018.