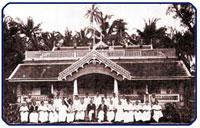 Started in 1917 at a central place in Tripunithura which was then the seat of the Cochin Royal family, the institution was one of the pioneers of the co-operative movement. The main function of the Bank then was to lend money at reasonable rates of interest to the common people in order to save them from the clutches of money lenders who used to charge usurious interest and extort the common people.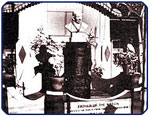 The Bank is a pioneer institution of its kind in the State which had the unique honour of hosting the FATHER OF THE NATION for a public speech at its own premises in 1932. Also, the Bank had the privilege of hosting the national leaders like the late Rajendra Prasad and the late Jayaprakash Narayan and making it a venue to address the people and instill in them the urge for national freedom and make them work for it.
The activities of the Bank in relieving the hardship of the common people, though not in a large measure, earned for it a good name among the people of the locality. The credit worthiness and reputation of the Bank at that time are evident from the fact that even the Quilon National Bank, one of the leading banks in South India at that time used to deposit its surplus cash with this Bank. The reputation of this institution and its activities had enabled it to play a worthy role in the political, Social and cultural life of the people of the locality.
Five decades ago, Pandit Devadar, an expert on co-operation who visited the Bank, in his report to the Government stressed that the Bank was an institution worthy of emulation by other Co-operative Banks.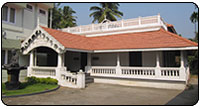 The Peoples' Urban Bank is a licenced Special Grade Urban Bank which comes under the purview of the Banking Regulation Act and controlled by the Reserve Bank of India. The registered office of the Bank is at TRIPUNITHURA, apart of the metropolitan city of COCHIN, which is known as the Queen of Arabian Sea. Tripunithura is famous for the unique festival "Atha Chamayam" in several foreigners used to participate in the festival every year.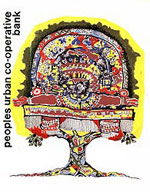 The Bank is graded as "A" in audit for the last 16 years. The deposits of the Bank are insured with THE DEPOSIT INSURANCE AND CREDIT GUARANTEE CORPORATION, BOMBAY. The Peoples' Urban Co.operative Bank is considered as one among the top five Urban Banks in the state. At present the bank is having about 57000 share holders and half a million customers. The bank is a member of the Mutual ArrangementScheme of Kerala and AII India Mutual Arrangement Scheme, so that the Bank can utilize the services of a wide net work of co.operative banks throughout the country for the issue of DEMAND DRAFTS, MAIL TRANSFERS, COLLECTION OF CHEQUES etc. We have very attractive schemes of Deposits, Loans and Advances.